Research-based phonemic awareness programs & curriculum
Support effective phonemic awareness instruction – tailored for students of all skill levels – with our comprehensive, evidence-aligned suite of solutions.
Check out our 95 Phonemic Awareness Suite Q&A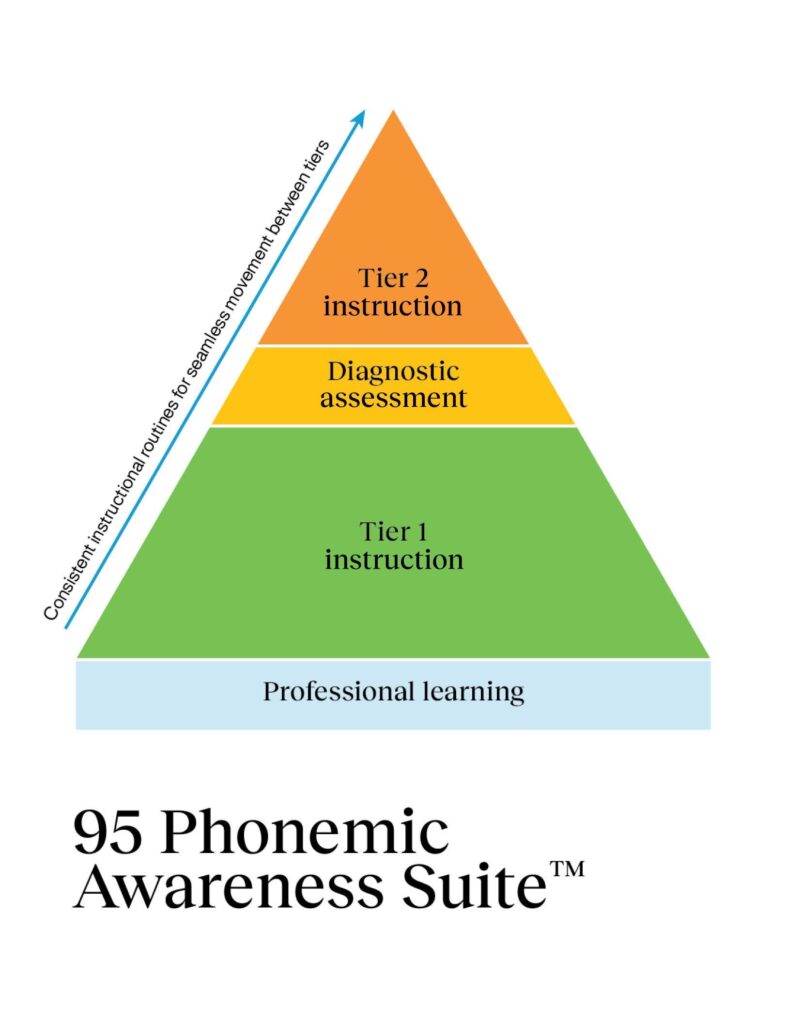 Introducing the 95 Phonemic Awareness Suite™
Phonemic awareness is an essential skill in reading development and a strong predictor of reading success. Our new suite of solutions provides educators with the full array of tools they need to help all students in each tier master these critical skills.
Aligned with the evidence
Our suite of solutions reflects both the latest research on best practices and our constant commitment to explicit, systematic instruction.
Supports students across tiers
Identify skill gaps and meet every student where they are, with a simple-to-administer diagnostic screener and differentiated lessons for Tier 1 and Tier 2 instruction.
Easy-to-use and engaging
Designed to delight, the 95 Phonemic Awareness Suite makes learning simple and fun for teachers and students.
Contact a literacy expert
One comprehensive solution
In phonemic awareness instruction, one size does not fit all. From core instruction to assessment to intervention, the 95 Phonemic Awareness Suite includes everything you need to meet your kindergarten and first grade students where they are with skill-specific lessons.
95 Pocket PA™
Help beginning readers make the critical connection to the grapheme by building foundational skills in just 10 minutes per day, with 50 weeks of lessons for Tier 1 students:
Seamless continuum of skills, building from simple to complex
Focused, one to two skill per week lessons allow children to practice each distinct concept
Digital presentation files with built-in practice opportunities make daily instruction a breeze
95 Phonemic Awareness Screener for Intervention™
Pinpoint skill deficits and personalize instruction for each child with an easy-to-administer assessment.
Quick, precise identification of skill deficits
Specific recommendations for effective intervention
Assessment and progress monitoring to attain skill mastery
95 Phonemic Awareness Intervention Resource™
Provide additional support for students in need of intervention with a robust Tier 2 solution:
Precise intervention through targeted lessons on alphabetic awareness and phonemic awareness concepts
Perfect alignment with 95 Pocket PA provides seamless intervention with familiar routines
Integrated Kid Lips instruction and articulation videos bring concepts to life for students
Included resources
The 95 Phonemic Awareness Suite includes a host of targeted intervention tools to help address each student's unique needs, including:
Kid Lips Cards
Sound Spelling Cards
Manipulative Chips & Mats
Small Handheld Mirrors
Picture Cards
Reusable Writing Mats
95 Professional Learning
Expand your knowledge of phonological processing, phonology, and phonetics, and find answers to the questions great teachers ask:
What is the latest research on phonemic awareness, and how can I apply it?
How should I implement the 95 Phonemic Awareness Suite in my classroom?
How can I leverage assessment data to support phonemic awareness growth?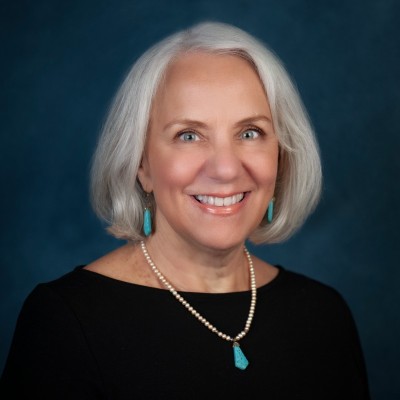 Our new 95 Phonemic Awareness Suite is grounded in the current research on phonemic awareness, providing teachers with an evidence-based, comprehensive program that will help young learners develop a foundation for becoming proficient readers.
Laura Stewart
---
Chief Academic Officer, 95 Percent Group
Evidence-aligned solutions
Building on the latest research, including more than 50 peer-reviewed papers, the 95 Phonemic Awareness Suite delivers effective phonemic awareness instruction.
Expand your structured literacy toolkit
Engaging, cohesive, and intuitively designed for you and your students, the One95 literacy system helps you build a modular literacy toolkit to effectively teach tomorrow's readers.