The science of reading
Explore research, insights from thought leaders, and resources from the field.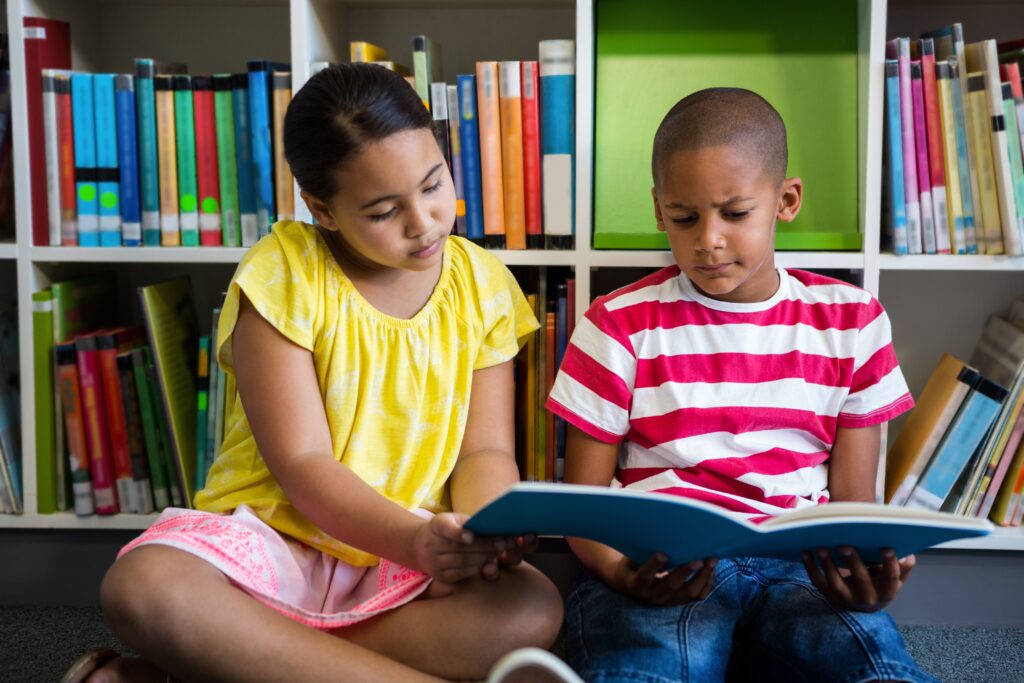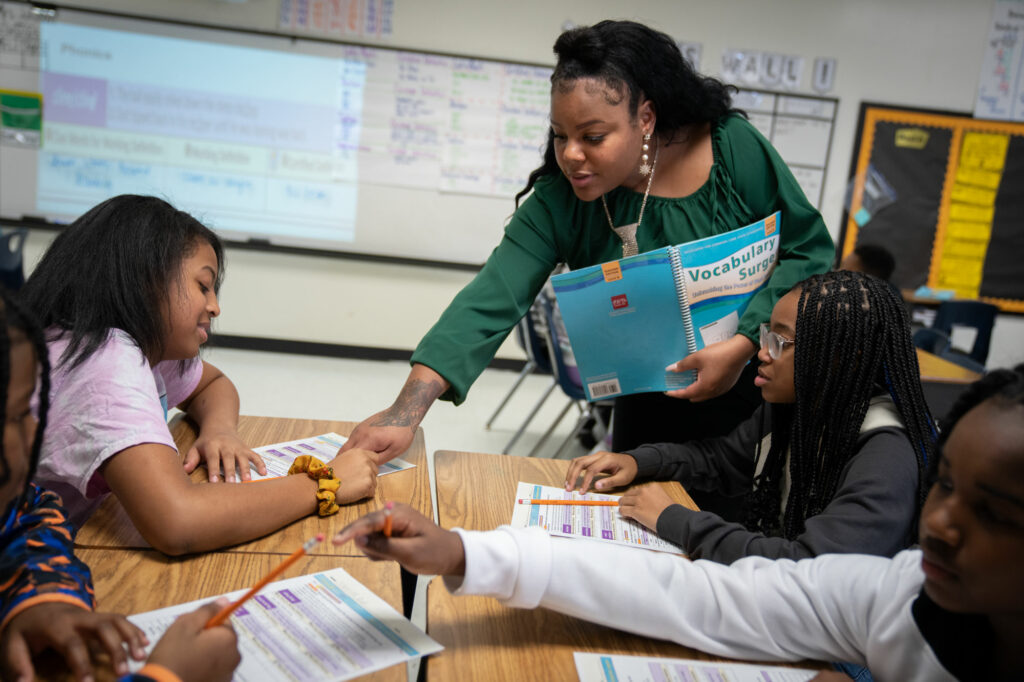 The science of reading definition and resources
Get ready for a new era of literacy instruction grounded in the science of reading. This dedicated science of reading resource will help you learn more about the field, and give you access to the cutting-edge research and best practices you need to accelerate literacy improvement for your students. Together let's unlock the power of literacy for all children.
What is the science of reading?
Today the science of reading is a movement for what is best for developing readers and against theories that have been proven false. 95 Percent Group's Chief Academic Officer Laura Stewart relies upon The Reading League's book, "The Science of Reading: Defining Guide," for her go-to definition.
From The Reading League
Science of reading definition
The science of reading is a vast, interdisciplinary body of scientifically-based research about reading and issues related to reading and writing. This research has been conducted over the last five decades across the world, and it is derived from thousands of studies conducted in multiple languages. The science of reading has culminated in a preponderance of evidence to inform how proficient reading and writing develop; why some have difficulty; and how we can most effectively assess and teach and, therefore, improve student outcomes through prevention of and intervention for reading difficulties.
95 Percent Group Announces that 95 RAP, a Proven Solution for Tier 3 Reading Intervention, is Now Part of the One95 Literacy Platform
Reading Achievement Program supports teachers in providing intensive, individualized small group instruction to accelerate reading improvement for students with persistent reading difficulties, including dyslexia
The addition of this cutting-edge digital environment complements our proven, evidence-based science of reading resources, enabling us to deliver the full Literacy Ecosystem that teachers need to move students from intervention to proficiency.
Brad Lindaas Chief Executive Officer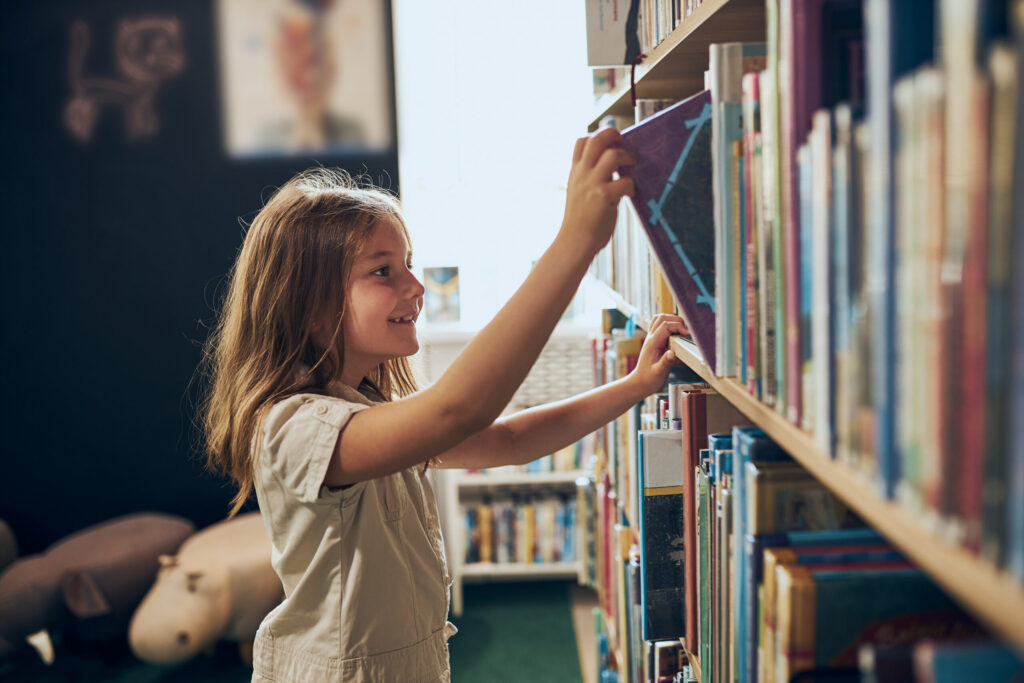 The science of reading research says
Multidisciplinary research has confirmed that 95 percent or more of students can learn to read when provided with high-quality, evidence-aligned instruction. Yet too many students today are not learning to read. There is progress to make, but we know change is possible.
NAEP: The Nation's Report Card 2022
33% of 4th graders are reading at or above proficient levels.
EAB Report on Literacy 2020
60% of elementary teachers have never been trained in strategies for teaching the foundational reading skills—phonemic awareness, phonics, vocabulary, fluency, and comprehension.
Follow the science
95 Percent Group's growing body of independent research confirms that evidence-aligned instruction and evidence-based resources accelerate reading improvement.
Read the latest efficacy studies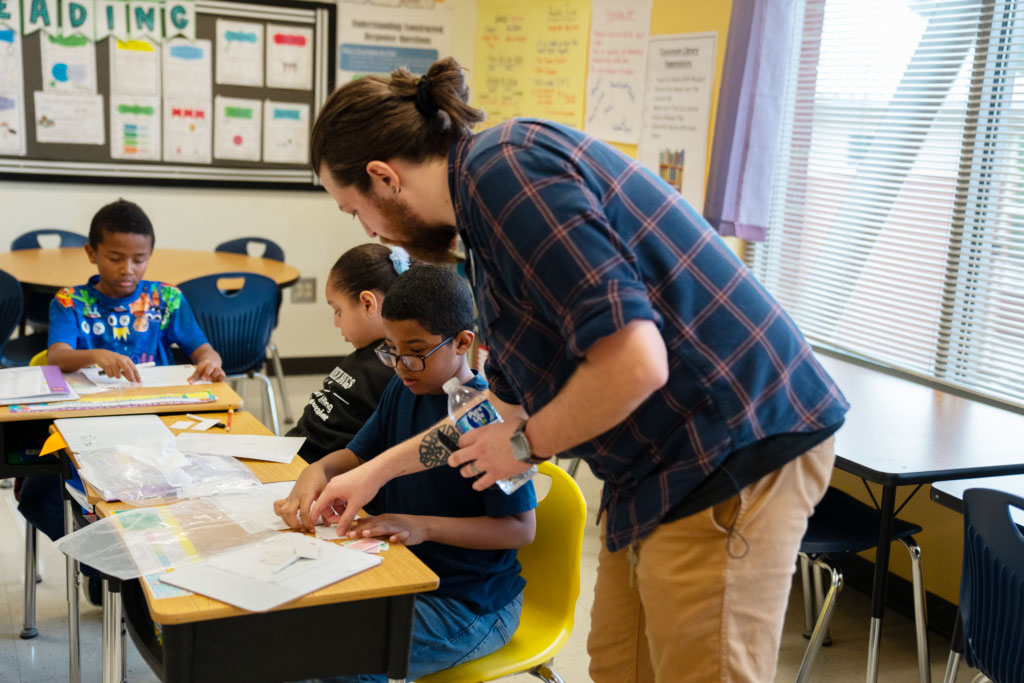 Structured literacy: research into practice
Structured literacy brings knowledge and insights from the science of reading into practice using explicit, systematic instruction. The evidence we have is consistent and overwhelming: we know that explicit and systematic phonics instruction typically leads to better outcomes for children. A structured literacy approach is the foundation of the One95™ Literacy Ecosystem. Key elements are:
Explicit
Skills are directly taught and practiced.
Systematic
Knowledge and skills build on the last in a logical, "stairstep" order.
Cohesive
Consistent instructional routines across tiers give students and teachers a common language for success.
Responsive
Diagnostic assessments help pinpoint skill deficits and personalize instruction to meet each child where they are.
Discover One95 Literacy Ecosystem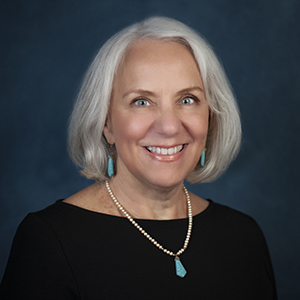 Delivering on the promise of education starts with the mastery of the most fundamental foundational skill—the ability to read. Not only is reading critical to the success of further education but it is an expected accomplishment in order to thrive in contemporary society. Of equal importance, leading a literate life can bring immense joy to a human being's life.
Laura Stewart, Chief Academic Officer
---
"The Science of Reading: Evidence for a New Era of Reading Instruction"
Recommended resources for your journey
Keep learning with us
To deepen your understanding of the science of reading, sign up for our email updates and receive the latest information on our events and resources straight to your Inbox.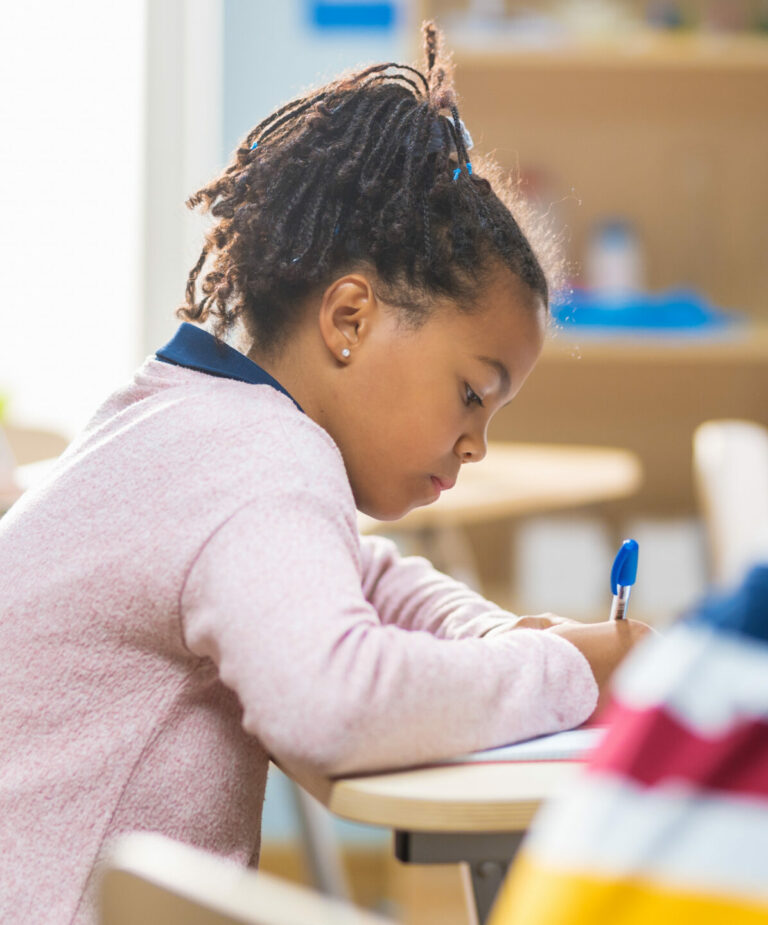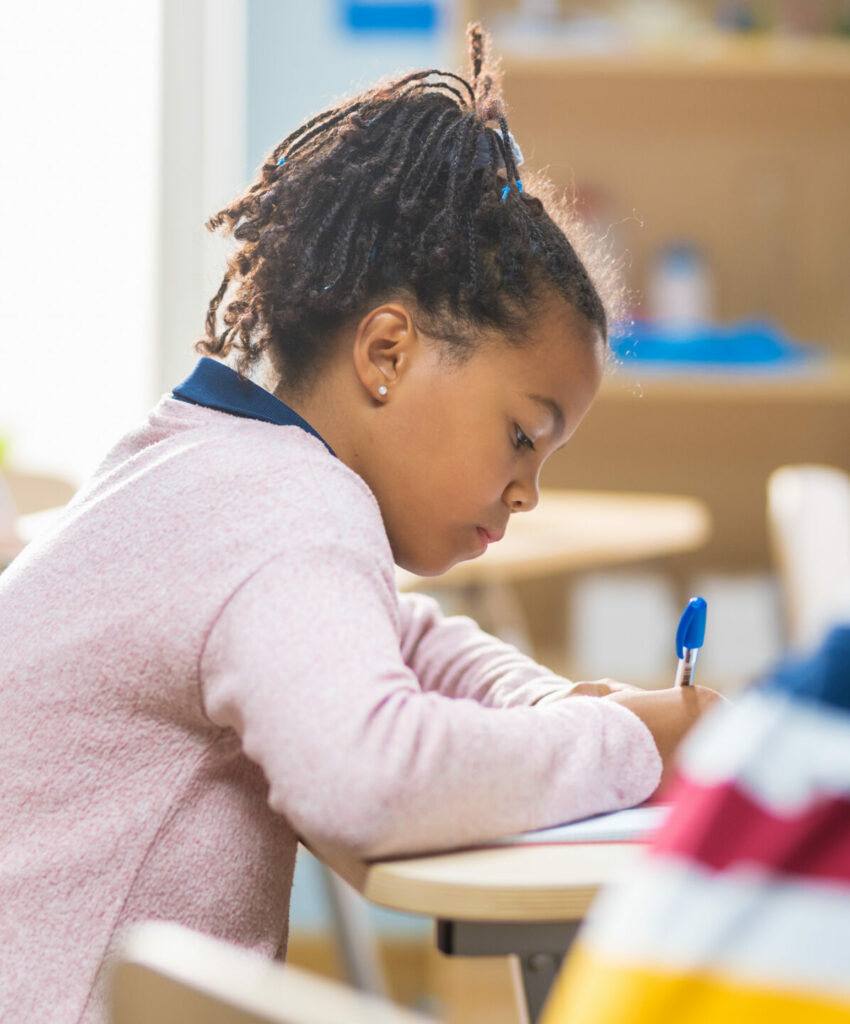 District spotlight: Changing reading instruction
Here we take an in-depth look at the Wicomico School District in Maryland, whose leadership and literacy team worked together to transform their approach to reading instruction. They saw, in return, strong student improvement. One changemaker, Dr. Renee R. Hall, offers tips for other educators on advancing literacy in their school or district.
100%
increase in the impact of One95 literacy system on K-3 student reading scores year-over-year
Courage, leadership, and the science of reading light the way for Panther Valley
95 Percent Group has allowed for a common language. For example, everyone knows that skill 6 is regular vowel teams—whether you're doing the 95 Phonics Screener for Intervention™ (PSI™), the Phonics Lesson Library, or the Phonics Chip Kit—we are able to clearly speak about a student's skill level and what they need and intervene at a high level.
ROBERT PALAZZO Principal, Panther Valley Elementary School
Sold a Story: Building bridges for literacy
In the following article, Laura Stewart, Chief Academic Officer and literacy expert, reflects on Emily Hanford's podcast series, Sold a Story. Episode 4 focuses on Teachers College Columbia professor Lucy Calkins: "She's one of the most influential people in American elementary education today. Her admirers call her books bibles. Why didn't she know that scientific research contradicted reading strategies she promoted?" It's a good question. Read on for more.
This is a system that kids need to understand. They know it is a system, they know those squiggly lines on the page represent something. They want to be let in.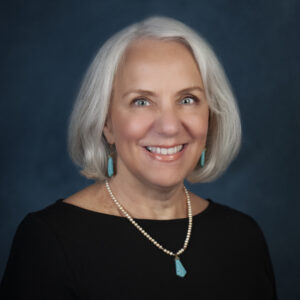 Laura Stewart Chief Academic Officer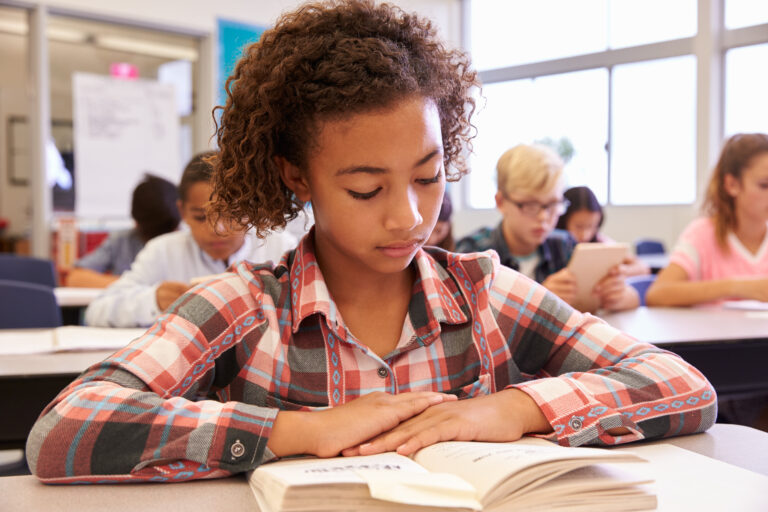 Reading instruction for grades four and five
Most fourth and fifth grade classroom teachers across the country share an expectation that their students have mastered reading basics in K-3. In grades 4 and 5, teachers are prepared to help students dive right in and navigate complex, grade-level text in all subject areas.
65%
of fourth graders scored basic or below in the NAEP reading achievement levels.
District spotlight: Watch Fulton County
Every child deserves the right to read. Fulton County Schools, just outside the Atlanta city limits, has 80% minority enrollment and serves approximately 90,000 students, with 31% of them receiving free or reduced lunch.
A prescriptive, systematic, rigorous, and explicit phonics program. That's our game changer. That's 95 Percent Group.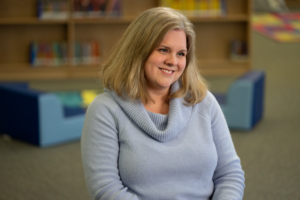 Jennifer Burton Director of Literacy, Fulton County Schools
Most districts claim they are doing 'balanced literacy.' In practice, this means that whole language got repackaged. People briefly teach phonics, but phonics is treated like salt on a meal. A little here and there, but not too much. The problem with teaching just a little bit of phonics is that phonics is crucial when it comes to learning how to read.
Emily Hanford
---
Hard Words: Why Aren't Kids Being Taught to Read?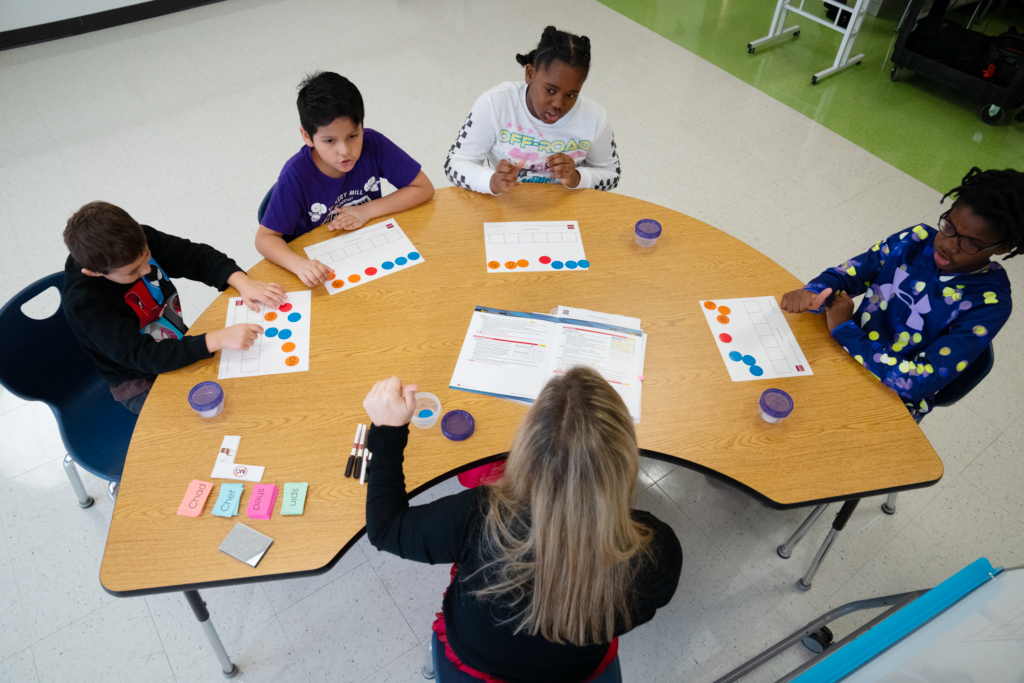 Put the science of reading into practice
Improve your instructional practices, get support through our ongoing coaching, or attend an upcoming workshop or webinar with experts in the Science of Reading.
60%
of elementary teachers have never been trained in strategies for teaching phonemic awareness, phonics, vocabulary, fluency, and comprehension (EAB Report on Literacy).
Get more content like this
Stay up to date on the latest insights, free resources, and more.
By completing this form, you indicate your consent to receiving marketing communications.