Building the future of literacy instruction together
Build expertise on the science of reading and lead the future of literacy. We help you bring trusted, proven teaching methods and resources to your students.
Professional learning for progress
We work with you and your school to provide the professional learning services and opportunities that meet your needs and light a spark. Get ready to master effective instruction and catalyze progress for your students.
Professional development courses
Bring research to practice—and bridge what you know with what you do. Learn with us and develop the knowledge and practices you need to implement our trusted methods and build upon the science of reading in your classroom.
I know that I can partner with 95 Percent Group on professional learning. It feels really good to work with them. I'm really excited about the partnership that we're growing.
Virtual product workshops
Interactive, online virtual product training provides our school customers with everything they need to master effective literacy instruction—and make the most out of the trusted, proven instructional methods and product resources in our One95 literacy ecosystem.
Science of reading symposia
Now more than ever, schools are called upon to transform their curriculum with literacy instruction based in the science of reading. But change can be challenging. Designed for educators and school leaders, this series of in-person, regional events brings top experts and best practices to you.
Webinars
Discover new perspectives, advancements, and insights in the world of literacy with industry leaders in the science of reading. Access these exciting discussions live or on-demand.
Trending topics for teachers
Discover the latest breakthroughs and best practices in the science of reading.
Spotlight Missouri: Changing reading instruction
Here we take an in-depth look at the Wicomico School District in Maryland, whose leadership and literacy team worked together to transform their approach to reading instruction. They saw, in return, strong student improvement. One changemaker, Dr. Renee R. Hall, offers tips for other educators on advancing literacy in their school or district.
Focus on providing strong professional learning for all of your K-3 teachers and try to personalize it. Meet the needs of the teachers where they are, just as you do for your students. Also educate your administrators. This change requires leadership's understanding of the science of reading and science of learning too.
Dr. Renee Hall, Supervisor, Elementary Reading & Media, New Elementary Reading Teachers, Wicomico County Public Schools, Maryland
Get students reading at grade level
In Fulton County Schools, we declared victory over the reading course. We know that the science of reading is the path forward.
Dr. Mike Looney, Superintendent of Schools Fulton County, Georgia
Ten myths & misconceptions in literacy today
In the latest article in her hot topics series, Laura Stewart, Chief Academic Officer, debunks the top 10 myths and misconceptions in literacy today, their origins and explains why they are problematic and what the latest and greatest thinking on them is. She also offers top sources for supporting their abandonment.
Many of the original voices in the whole language movement diminished the importance of learning the alphabetic code. Understanding how the code works is fundamental to reading and writing in an alphabetic language.
Laura Stewart Chief Academic Officer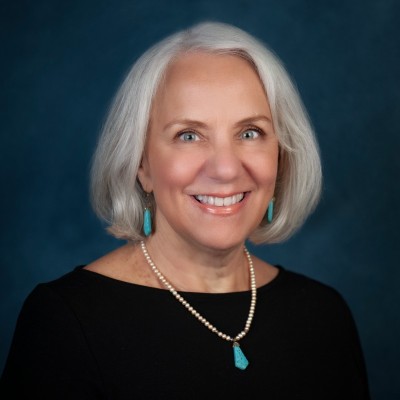 I believe that 95 Percent Group is uniquely positioned to help guide the way for an ever increasing science of reading base in our country. We provide the entire ecosystem for teachers and their students. This includes professional learning, assessment, and instructional resources so that teachers can turn theory into practice and help each child make progress.
Laura Stewart, Chief Academic Officer
---
95 Percent Group
Putting science into practice
School-wide and district-wide learning, tailored just for you
Ongoing, embedded coaching and hybrid formats are hallmarks of professional learning that makes a difference. We create a customized, professional learning services plan that uniquely meets the specific needs of each of our school customers. Collaborate with us to bring the best learning, training, and coaching opportunities to your school, and get ready to improve student reading outcomes.
Contact a literacy expert