Tier 2: Intervention
Evidence-based, explicit, systematic, and cumulative intervention solutions, designed for students working in small groups and beyond, according to their skill level and instructional needs.
Close skill gaps with proven Tier 2 reading interventions
Put students on track for reading success through targeted, structured literacy instruction with small-group intervention solutions. Our evidence-based instructional materials provide everything educators need to deliver focused intervention with limited time for planning—from diagnostic assessments to skill continuums and intuitive lesson plans.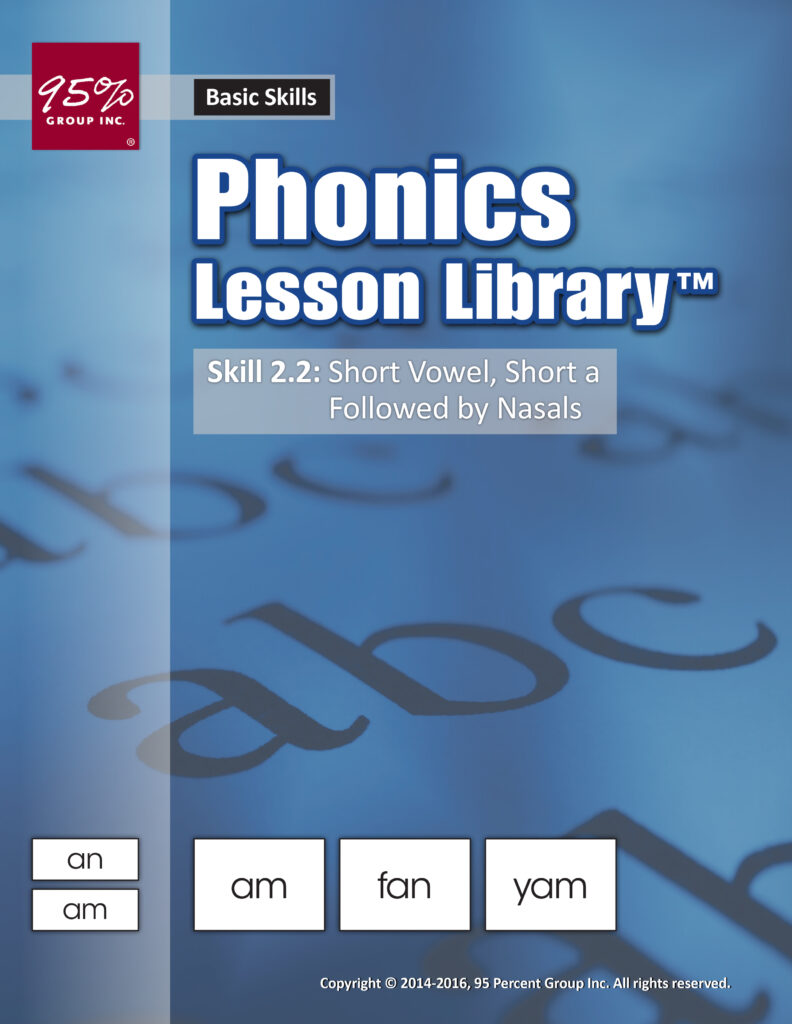 95 Phonics Lesson Library®
Address targeted skill deficits explicitly and systematically. Our turnkey phonics intervention program includes a complete set of lessons focusing on different skills, with all of the essential components for effective phonics intervention.
Help students succeed as grade-level readers.
Available in three phonics skill levels—Basic, Advanced, and Multisyllable—to help each child make progress.
Experience ease of implementation
Getting started is simple, with a clear, consistent lesson layout and ready-to-use instructional dialogue.
Meet each child's individual needs
Lessons are mapped specifically to each child's skill level on the continuum.
Systematic learning with zero teacher prep
Built-in practice opportunities in each lesson provide gradual release support. Plus routine-based instruction helps students focus on skill mastery, not on ever-changing processes.
Discover 95 Phonics Lesson Library
95 Phonological Awareness Lessons Deluxe
Designed primarily for pre-K through grade 1, Phonological Awareness Lessons Deluxe help young learners build phonological and phonemic awareness. Lessons are sequenced in order from the simplest syllable skills with compound words to the most complex phoneme substitution tasks.
95 Phonics Chip Kit™
A fun and effective tool to help students understand phonics patterns through the use of manipulatives and sound-spelling maps.
It is exciting that efficacy research has officially confirmed what educators have long experienced in their classrooms: Students using Phonics Lesson Library, along with our Phonics Chip Kits, consistently make higher phonics skill gains than children learning in other programs.
95 Multisyllable Routine Card Package
Targeted instruction for readers learning to decode and pronounce multisyllabic words—a critical step to reading accuracy, fluency, and comprehension.
95 Phonics Booster Bundle® Tune-Up
An explicit 25-day phonics intensive to help students exercise and sustain mastery in critical phonics components.
95 Phonics Booster Bundle® Summer School
Our summer program, designed to systematically address urgent skill gaps and accelerate the road to literacy for struggling readers
95 Phonics Skill Series™ Short Vowels
This versatile lesson series helps students use word sorting and various sound-spelling maps to promote proficiency in closed syllable pattern and CVC word recognition.
95 Teaching Blending®
Our proprietary blending instruction program for students transitioning from sound by sound reading to whole-word blending
95 Comprehension, Grades 3-6
Direct, explicit, and systematic instruction on 7 comprehension processes for intervention groups in grades 3–6. Lessons include passages, graphic organizers, and manipulatives.
95 Percent Group's phonics products gave our students a big boost in confidence. We're proud of our dramatic gains, and especially appreciate that our special education students are excited about reading.
95 Vocabulary Surge®
Dramatically improve your students' reading fluency and word comprehension in 15 minutes a day.
95 Linking Your Curriculum to CCSS
Linking CCSS to Your Curriculum offers a customizable and flexible "how to" for integrating the CCSS into your existing Middle School curriculum
Assessments
Pinpoint specific skill deficits and facilitate student groupings for focused intervention based upon results from trusted phonological and phonics screeners.
Using the 95 Percent Group assessments was efficient and effective. Actually this is the first time I have seen phonics assessments used in such a consistent, successful way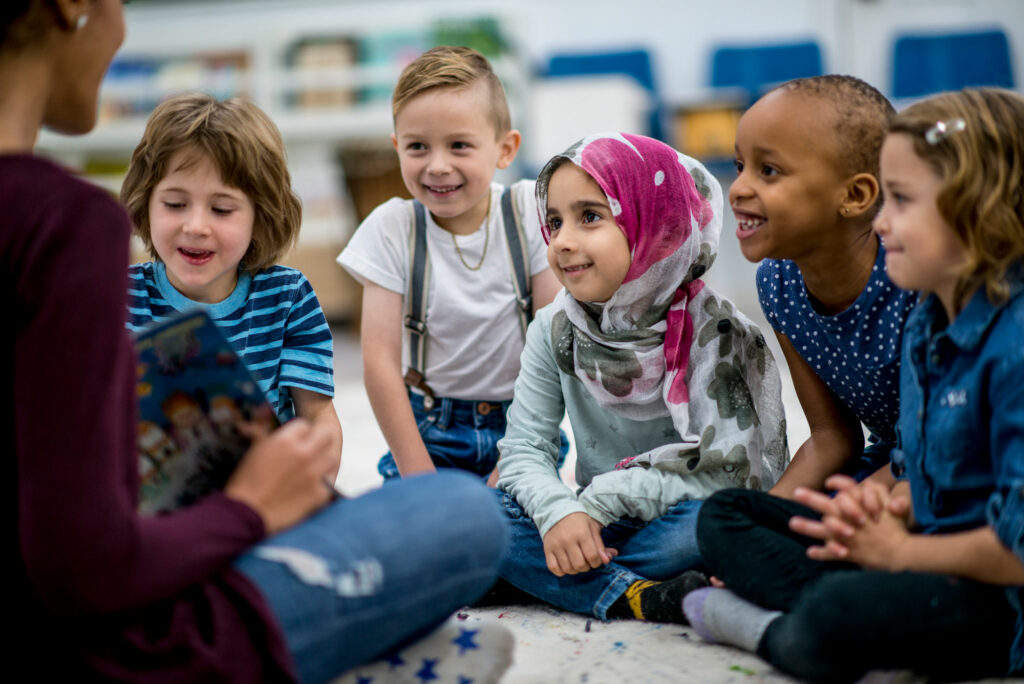 Based on the "I Do, We Do, You Do" method
95 Percent Group's intervention solutions are designed using the "I Do, We Do, You Do" method, a simple and effective way to teach children new literacy skills.
Provide a consistent routine for learning new concepts
Build each child's skills along the continuum, cumulatively
Gradually release responsibility, encouraging independent practice
Monitor student response and progress
Efficacy studies you can trust
We sponsor third-party research by independent literacy evaluation firms to measure the effectiveness of our programs. Researchers have completed several large-scale research studies with more than 10,000 students nationally.
In a study in California, first graders using 95 Phonics Lesson Library showed higher gains than the comparison group
In a two-year efficacy study for kindergarten and grade 1 in Maryland, the improvement students experienced using One95 was double that of the comparison group.
Read our efficacy studies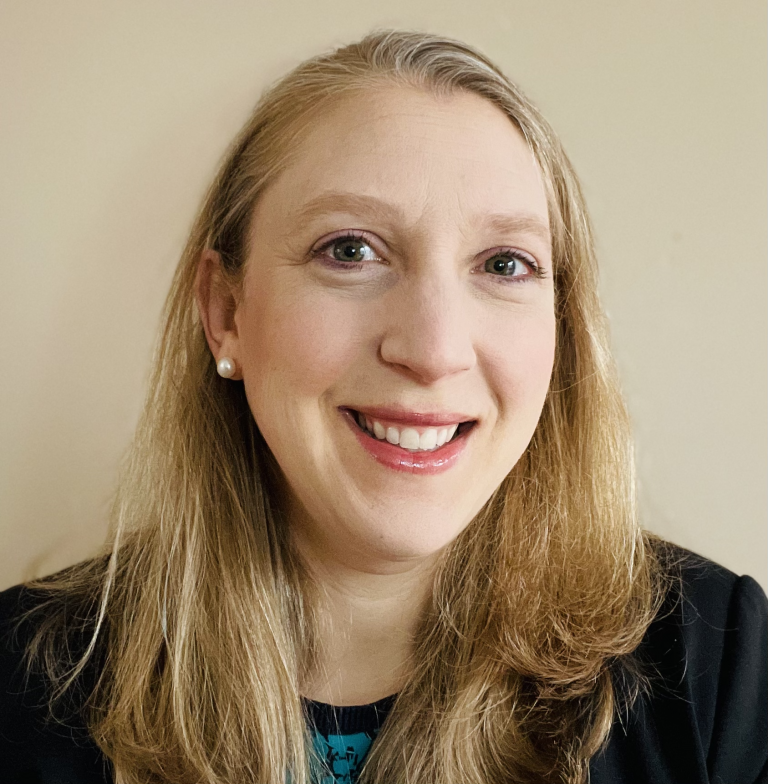 Moving students forward as quickly as possible, but as slowly as necessary, is key to effective intervention instruction.
Rachel L Schechter, PhD
---
Learning Experience Design (LXD) Research
Explore other tiers
We meet every student where they are in their reading journey. Our product suite spans every tier of instruction and intervention so readers can get the instruction and support they need.
Tier 1: Whole class instruction
Every student's core reading experience. Explore instructional products that reduce the need for intervention and help your classroom reach grade-level literacy.
Tier 3: Intensive intervention
Individualized instruction, designed to identify and create breakthrough moments for struggling readers, including those with dyslexia.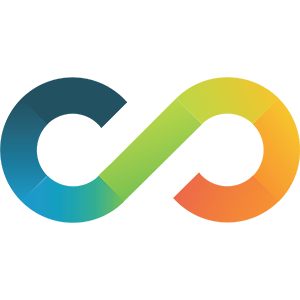 One powerful solution for multi-tier reading instruction
As educators, we understand the profound impact of effective literacy instruction. That's why we designed the One95 literacy ecosystem to empower you with the best resources to develop the strongest readers possible.
It begins with proven literacy instruction products — then the knowledge, resources, and support to make them work. With One95, you'll find:
Explicit and systematic Tier 1, 2, and 3 instruction
Professional learning and development resources
Extensive research on the Science of Reading
Access to literacy experts
Learn about our complete literacy system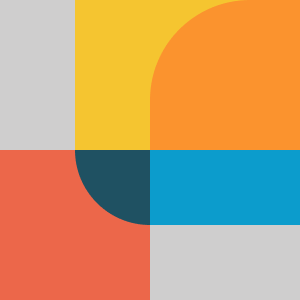 100%
---
increase in K -3 student reading scores year-over-year with the One95 literacy system
Interested in learning more?
Your struggling readers with learning differences need more support, and this is the fun, engaging, and effective tool to help them. Interested in learning more? Get in touch today.
Contact a literacy expert