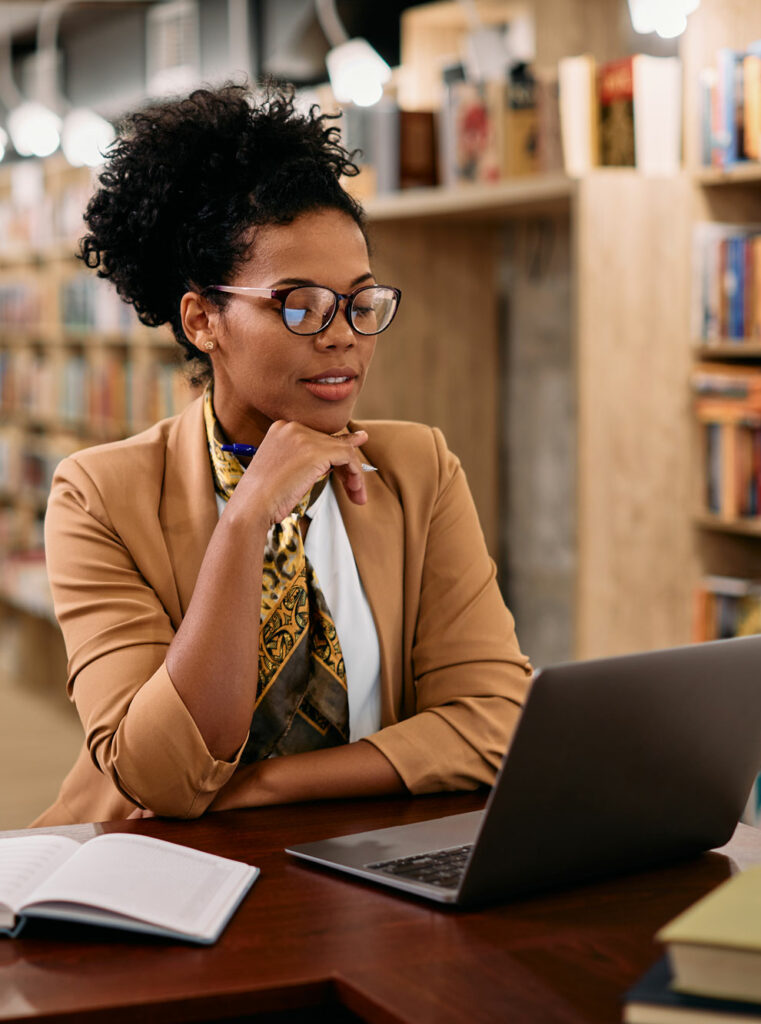 95 Percent Group's phonics ecosystem delivers consistent instruction across tiers
Laura Stewart, Chief Academic Officer, and Joni Maville, Director, Content Development, from 95 Percent Group, were joined by Renee Hall, Supervisor of K-5 Reading and Barbara Karsnitz, Second Grade Teacher with Wicomico County Public Schools in Maryland.
They discussed:
95 Percent Group's phonics ecosystem – a cohesive suite of products and professional learning services that is aligned with the science of reading.
Benefits for administrators, teachers, and students in working within an ecosystem that includes consistent instructional methodologies across tiers.
Results from a two-year research study at Wicomico demonstrating that students using the 95 Percent Group ecosystem made twice as much progress as those in the comparison group.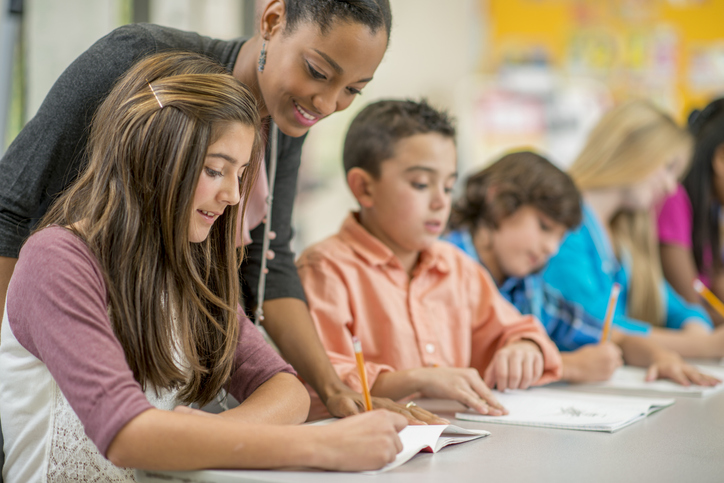 Case Study: 95 Percent Group Phonics Ecosystem in Action
Here we take an in-depth look at the Wicomico School District in Maryland, whose leadership and literacy team worked together to transform their approach to reading instruction. They saw, in return, strong student improvement. One changemaker, Dr. Renee R. Hall, offers tips for other educators on advancing literacy in their school or district.
Read now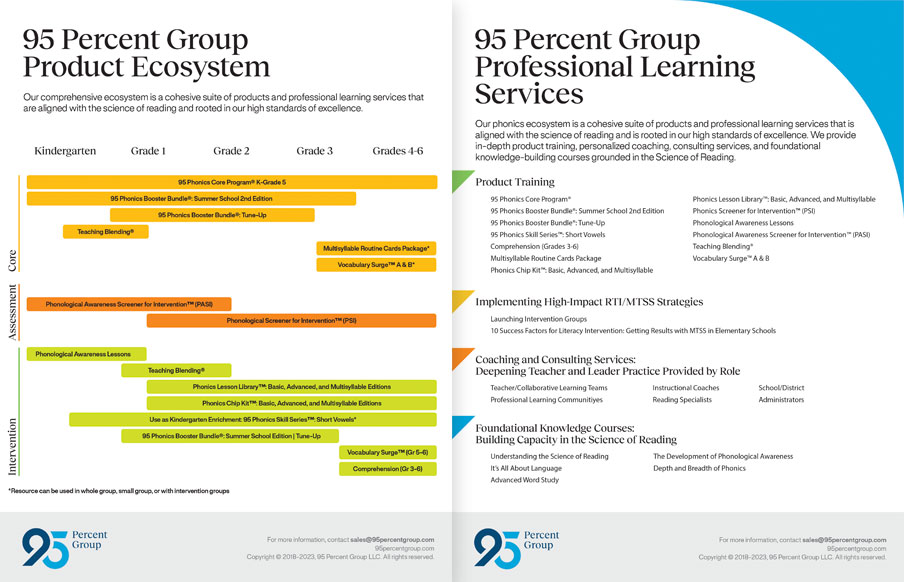 Infographic: 95 Percent Group Phonics Product Ecosystem
Take a closer look at how our comprehensive suite of products and professional learning services work together across grade levels and tiers to improve instructional practices and student outcomes. Download this interactive resource and click on the embedded links to view product overviews, sample lessons, and additional information about the professional learning opportunities that form our phonics ecosystem.
Download now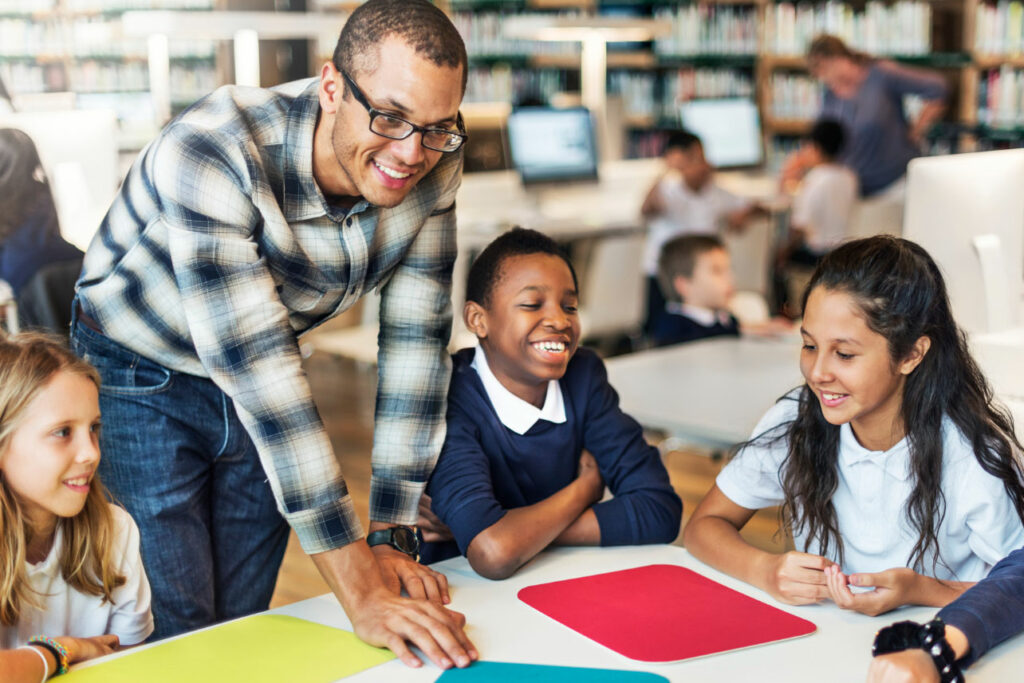 Research Study: 95 Percent Group Product Ecosystem
A two-year evaluation of a multi-product implementation of 95 Percent Group Products was conducted in the Wicomico, Maryland school district. Two similar schools were paired and compared during the 2020-2021 (remote) school year and the 2021-2022 (in-person) school year. During the two-year study, the effect size of the 95 Percent Group treatment group made two times more progress than that of the comparison group (0.64 vs. 0.31).
Read now
Science of Reading Insights
After two decades of thought leadership in the science of reading and of working with educators to unlock the power of literacy for every child, here is what we've learned and how we believe literacy should move forward.
Get more content like this
Stay up to date on the latest insights, free resources, and more.
By completing this form, you indicate your consent to receiving marketing communications.