Strategies for decoding multisyllable words
Students who can quickly decode multisyllable words are more likely to read accurately, fluently, and with better comprehension. This short post offers intervention strategies designed for students in grade 3 and above with lagging decoding skills.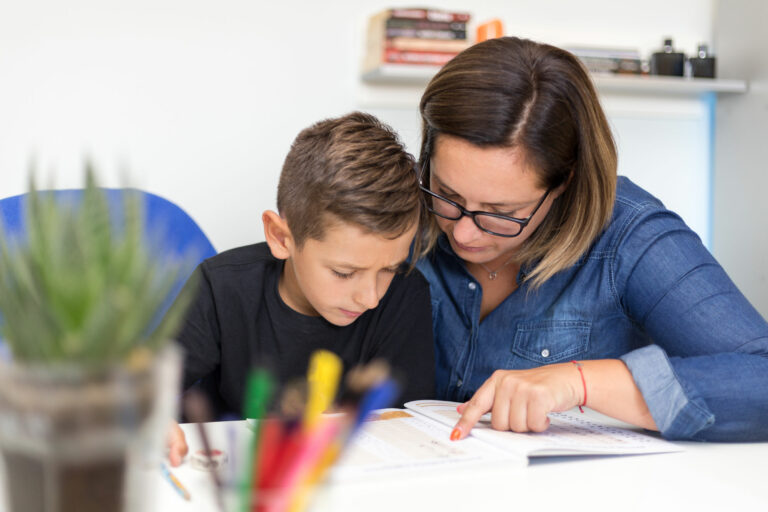 The key: explicit and direct instructional routines, with consistency
Do you have students who struggle to pronounce longer words? Reading multisyllable words is a challenge for many students, particularly in grades three and above or for English Language Learners. If you have students who have difficulty reading multisyllable words, try employing reading intervention strategies that use explicit and direct instructional routines, on a consistent basis, and watch the results.
Multisyllable Routine Cards: A Fast-Track Approach for Reading Intervention
The 95 Multisyllable Routine Cards™ help students improve decoding skills as they apply knowledge of syllable types to fluently read more challenging words. 95 MSRC includes a set of six multistep laminated routine cards designed to maximize the efficiency of lessons for teachers and students. The lessons can be used as a five-minute supplement to whole-class instruction or while working in small intervention groups.
The easy-to-read, teacher-friendly routines focus on helping students recognize syllable types, read syllables, read multisyllable pseudowords, and read real words. Each card includes suggested teacher talk along with gestures for each syllable type to use during the 3-step, multisensory  "I Do, We Do, and You Do" modeling cycle along with graphic reminders. Lessons are designed to allow a gradual transfer of responsibility from the instructor to the independent reader.
Reading Intervention Strategies that Solve Decoding Issues
Implementing effective reading intervention strategies for struggling readers should not be burdensome.  The Multisyllable Routine Card lessons are designed to be used efficiently in the classroom over an 18 week period/five minutes a day. The lesson features include:
practice materials to reinforce concepts
focus on application/transfer teaching strategies that can be employed across content areas
maximized student engagement with gestures, oral responses, and written practice
correlates and aligns with a 95 Percent Group's diagnostic screening tool: 95 Phonics Screener for Intervention™ (PSI™)
pre and post instructional assessment
If you have students who struggle with decoding, we invite you to download a complimentary Multisyllable Routines Lesson to take a closer look at our Multisyllable Routines Lesson cards and try this Reading Intervention Strategy in your classroom. Mastering decoding is the key to becoming a good reader and will positively impact fluency, accuracy and comprehension skills.
About 95 Percent Group
95 Percent Group is an education company whose mission is to build on science to empower teachers—supplying the knowledge, resources, and support they need—to develop strong readers. Using an approach that is based in structured literacy, the company's One95 literacy ecosystem integrates professional learning and evidence-based literacy products into one cohesive system that supports consistent instructional routines across tiers and is proven and trusted to help students close skill gaps and read fluently. 95 Percent Group is also committed to advancing research, best practices, and thought leadership on the science of reading more broadly. For additional information on 95 Percent Group, visit: https://www.95percentgroup.com.