Early Phonics Interventions are Key for Reading Success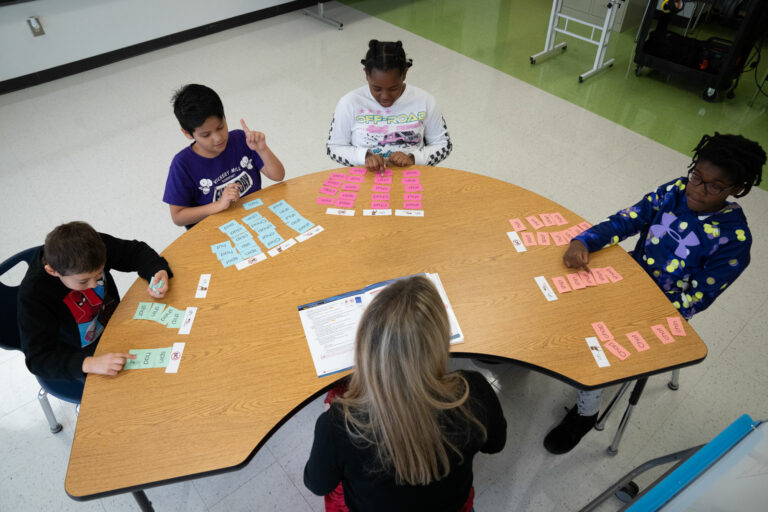 Research supports the use of systematic phonics intervention instruction as early as possible in the elementary grades to improve decoding, spelling, and comprehensions skills. Explicit phonics intervention instruction can overcome critical skill deficits and provide teachers the tools they need to ensure that all their students become strong readers. This post provides a brief overview of early phonics interventions.
The reality is that students who fall behind in reading are more likely never to catch up. Educators use phonics assessments to identify skill deficits for beginning readers and provide progress monitoring. By evaluating and updating this data, teachers are able to continually pinpoint student needs and provide necessary interventions.
Use Effective and Engaging Phonics Interventions
Phonics intervention is critical for students to achieve long term reading success. To facilitate student achievement, phonics interventions should be engaging for early reader and easy for teachers to implement. Effective intervention lesson plans include the Six Steps of Effective Phonics Instruction. This lesson plan format integrates six explicit instruction components, in which students practice reading and writing pattern words that can be transferred to decodable and authentic text.
95 Percent Group's Phonics Lessons Library™ is a Comprehensive Phonics Intervention Program
For many educators, finding the time to develop phonics intervention lessons is difficult. The Phonics Lesson Library™ (PLL) is an extensive phonics intervention program that provides teachers with the necessary tools to implement research-based phonics instruction in their small group interventions. Each 5-day lesson provides explicit, systematic, sequential and targeted instruction on a specific skill. Student-friendly manipulatives are also included in each lesson to heighten engagement. As a result, the program can be started at any point based upon the student's individualized screening results and ongoing progress monitoring.
Following a phonics continuum is beneficial for struggling readers because they master simple concepts before moving up the continuum to more difficult skills. By pinpointing reading deficits and allowing groups to start at a specific point on the phonics continuum, educators witness faster growth and they avoid wasting time teaching skills their students have already mastered. PLL can be used for Tier 2 and Tier 3 groups working in tandem with reading programs that are already in place.
Download our Phonics Lesson Library Basic sample lesson today to see how you can use explicit phonics intervention instruction to overcome critical skill deficits, for every student.