Tier 2: Intervention
95 Phonics Booster Bundle®: Summer School
An all-inclusive, proven successful 25-day lesson program designed for flexibility and ease-of-use, requiring zero material planning and prep.
Contact a literacy expert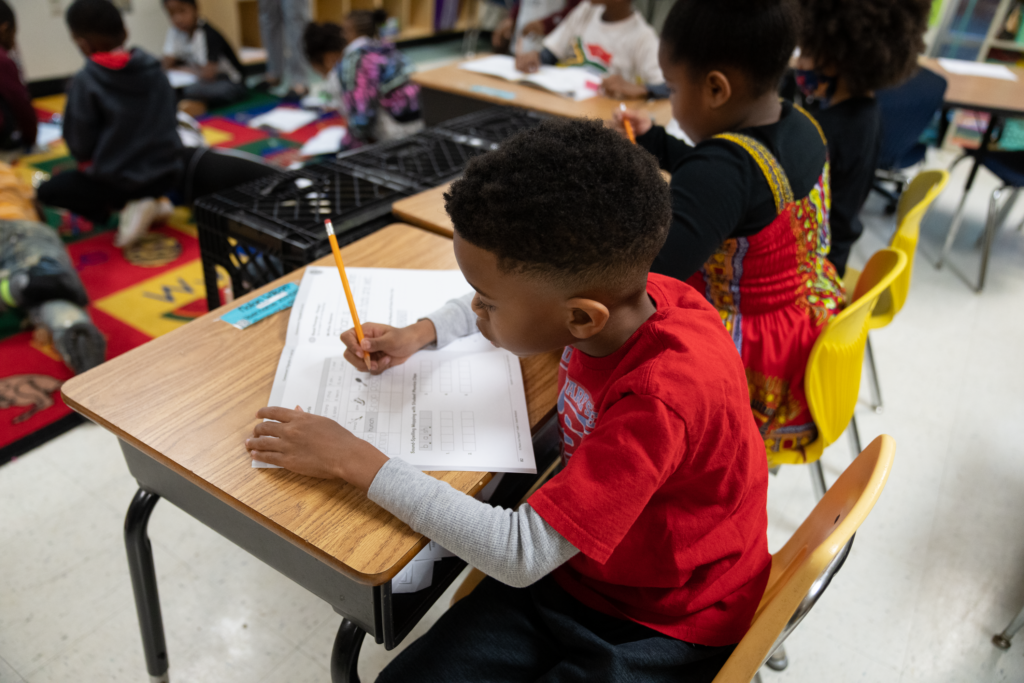 Reinforce phonics skills in 25 days
Discover the newest 95 Phonics Booster Bundle: Summer School program, featuring cutting-edge content based on the latest research. 25 daily lessons help you teach phonics in 30–45 minutes blocks.
Give students a powerful summer school boost
Deliver learning recovery-focused content in-person or virtually. Designed for whole class or small group instruction in grades 3-8.
Meet students where they are
Experience summer school success. Gain ultimate flexibility as you choose to teach the 25 lessons sequentially in 30-45 minute daily blocks, or deploy them modularly based upon each student's needs.
Close gaps before the start of school
The program has demonstrated proven success in increasing students' phonics skills in a four-week summer program, helping close phonics gaps before the start of school.
Trust in evidence-proven
The results speak for themselves. Efficacy studies from districts in California and Arizona demonstrate substantial reading improvement.
Review the research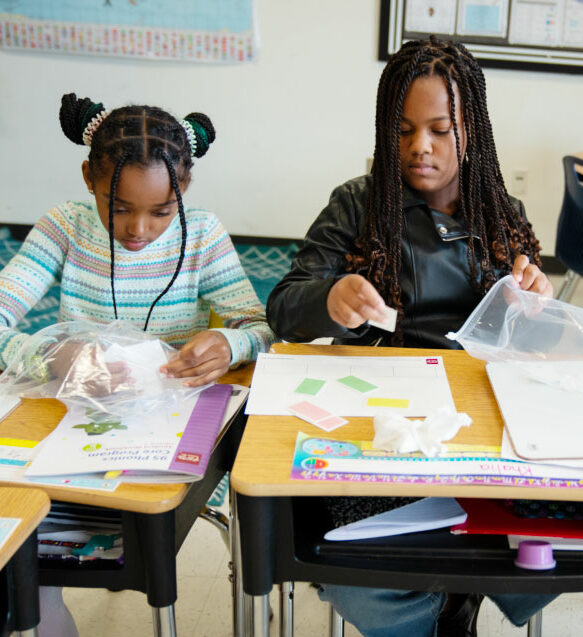 What's included?
Catch up students with our updated program based on new research and customer input. Everything you need to get up and running quickly.
Teacher's Package
Full-color book complete with sound-spelling cards and manipulatives customized to grade level. Also access digital files and a teacher training.
Student Workbook Package
Give students the visual clarity of a single comprehensive course book, featuring pages for sorting words, writing dictated sentences, decodable passages, and more.
Student Manipulatives
Make concepts concrete for summer learners with manipulatives customized to grade level. Sound-spelling cards, spelling mat, and colored chips, all with zero preparation required.
Digital materials
Usable anywhere, anytime, these HTML animated files work with all browsers, conferencing platforms, and devices. Animated presentations enhance instruction by providing rich, shared practice opportunities.
Contact a literacy specialist
Want to learn more about 95 Booster Bundle: Summer School? Contact us today!
Designed by educators for grades 1-3
Strengthen skills for each level with explicit, sequential routines. Our program includes letter-sound correspondence, word sorting, sound-spelling mapping with and without phonics chips, word chains, sentence dictation, and application in decodable texts.
Rising Grade 1
Build strong foundations for early learners, developing skills from letter-sound correspondences to writing simple sentences. Lessons cover phonological awareness, blending of CVC words, reading a decodable story, and more.
Rising Grade 2
Coach students through vowels, 3-letter blends, closed, simple multisyllables, silent-e, digraphs, morphology, identifying syllable type and using division rules for multisyllable words, oral and written response to reading, and other foundational skills.
Rising Grade 3
Guide students toward greater fluency and morphology application. Review phonics patterns, blends, silent-e, open syllables, inflected endings, predictable and unpredictable vowel teams, vowel-r, schwa, word chaining, sentence diction, morphology, and more.
Explore the evidence
High-quality, easy-to-implement, fully-prepared lessons and materials mean faster, better results for our school customers and their students. Get to know the efficacy study data.
Read the report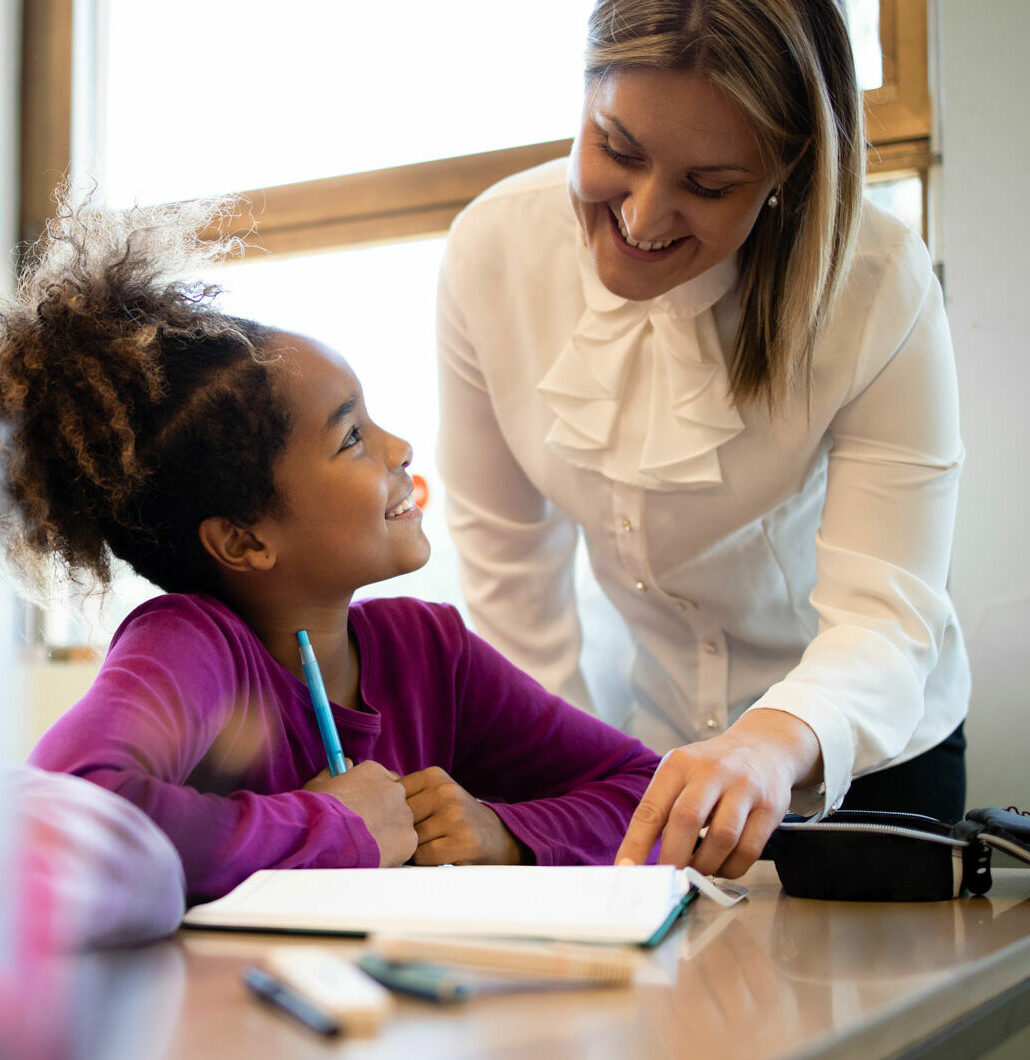 163%
---
higher gains in phonics skills
for K-2 students using 95 Booster Bundle: Summer School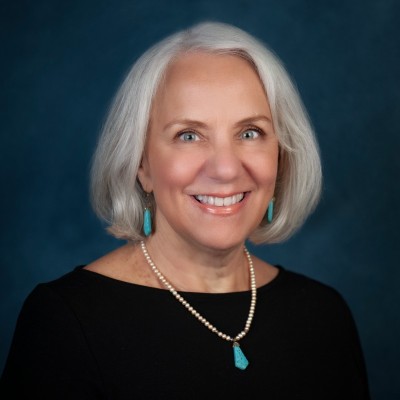 This is a system that kids need to understand. They know it is a system, they know those squiggly lines on the page represent something. They want to be let in. I reflected back on my teaching and realized I had spent a great deal of time providing talk and activities around reading rather than really teaching reading.
Laura Stewart, Chief Academic Officer
---
95 Percent Group
Download sample lessons
Explore the overview and lesson samples for this all-inclusive phonics and word study program.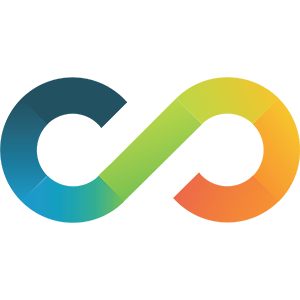 One powerful solution for multi-tier reading instruction
As educators, we understand the profound impact of effective literacy instruction. That's why we designed the One95 literacy ecosystem to empower you with the best resources to develop the strongest readers possible.
It begins with proven literacy instruction products — then the knowledge, resources, and support to make them work. With One95, you'll find:
Explicit and systematic Tier 1, 2, and 3 instruction
Professional learning and development resources
Extensive science of reading research
Access to literacy experts
Contact a literacy expert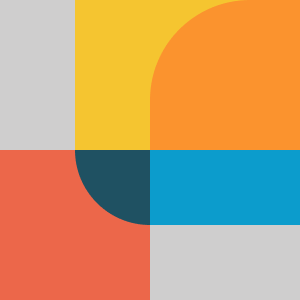 95%
---
or more of students can learn to read with high quality, evidence-based instruction.
95 Phonics Booster Bundle: Summer School
Get your students caught up on their phonics skills during the summer or at any time during the year. Engage them in the love of reading, and they will thrive. We can help. Interested in learning more?
Contact a literacy expert