Tier 2: Intervention
Multisyllable Routine Cards Package™
Fun and easy-to-use routine cards help teachers provide direct, explicit instruction on the six syllables.
Contact a literacy expert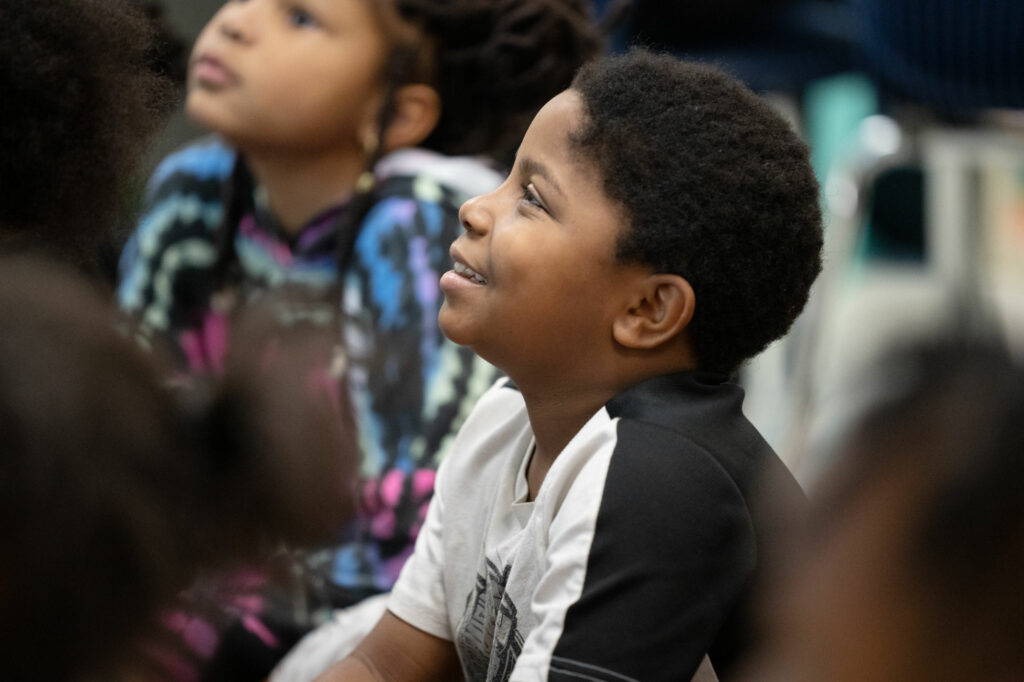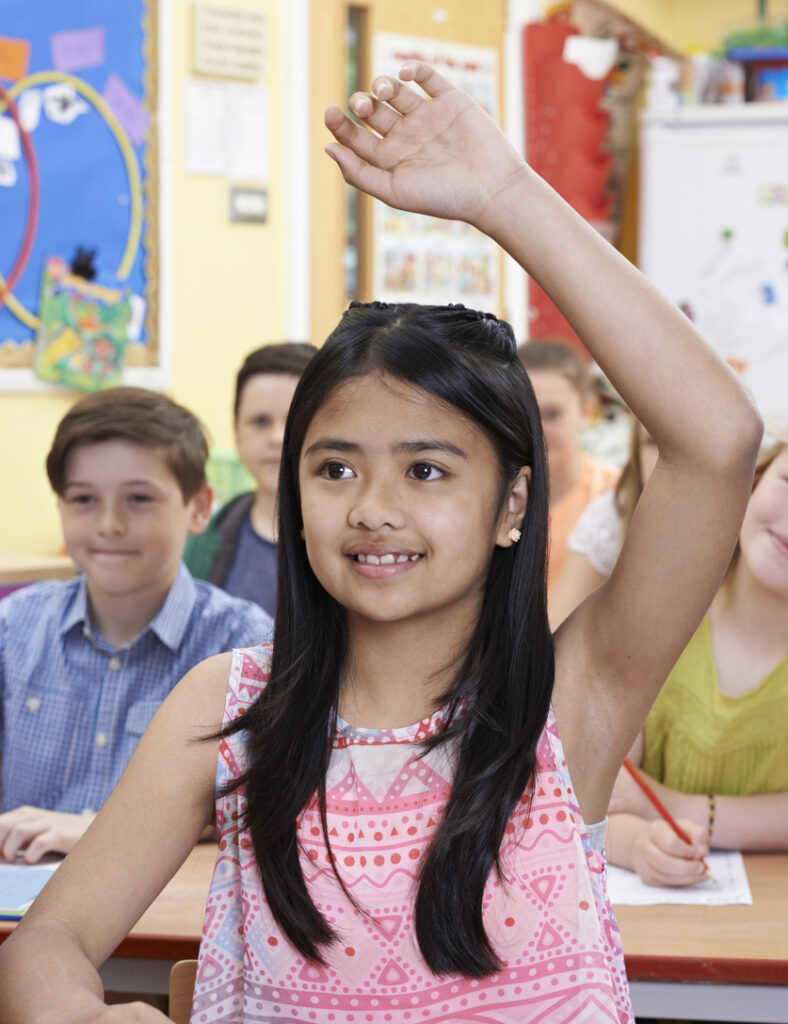 Achieve grade-level success, with ease
Classroom-ready multisyllable decoding lessons, visuals, and manipulatives help students make quick work of reading big words! Teacher-directed implementation paths allow flexibility where it matters. 75 fully prepared phonics lessons designed for students in grades 3-12, so you can close skill gaps with precision and ease.
Engage students with lessons focused on recognizing patterns and vowel sounds and applying syllable division rules.
Build confidence. Equip your students with greater accuracy and fluency when decoding multisyllabic words.
Choose your ideal schedule. Routines take just 10-15 minutes a day or can be used as part of a 30-minute intervention lesson.
Review the research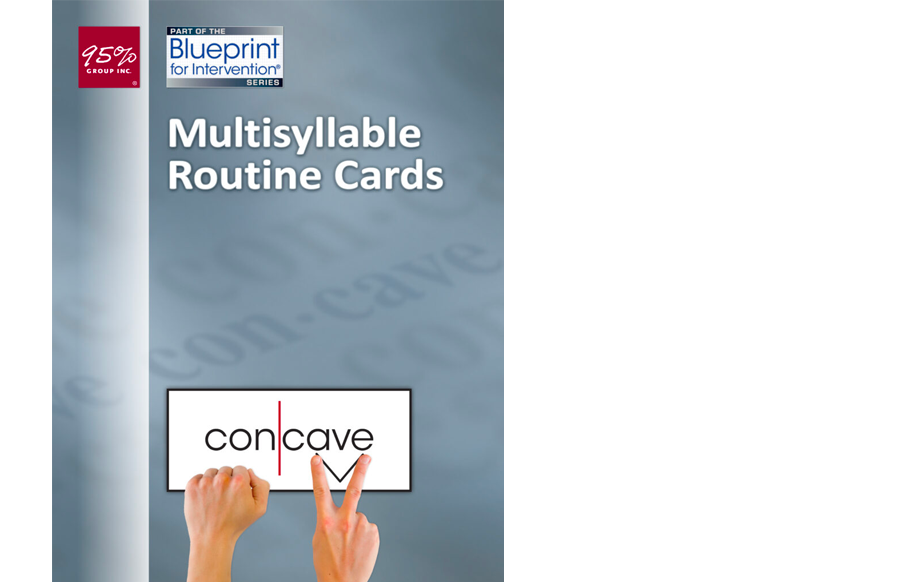 95 Multisyllable Routine Cards Teacher's Edition
Simplify the teaching of multisyllable words with lesson-ready curriculum, complete with instructional dialogue, manipulatives, and online resources that make teaching big words easy.
Integrate lessons seamlessly into whole class or intervention group instruction.
Easily download materials when you need them from our digital platform.
Vary your instruction with header cards, syllable cards, word cards, pseudoword cards, word lists, handouts, and answer keys.
Download more information
Multisyllable Routine Cards Poster Set
Imprint skills and develop meaningful connections for young learners.
Colorful classroom posters display beginning blends, consonant digraphs, vowel teams, and more.
Clear graphs make lessons easy to follow.
Anchor charts serve as a friendly reference point to help students remember phonics rules.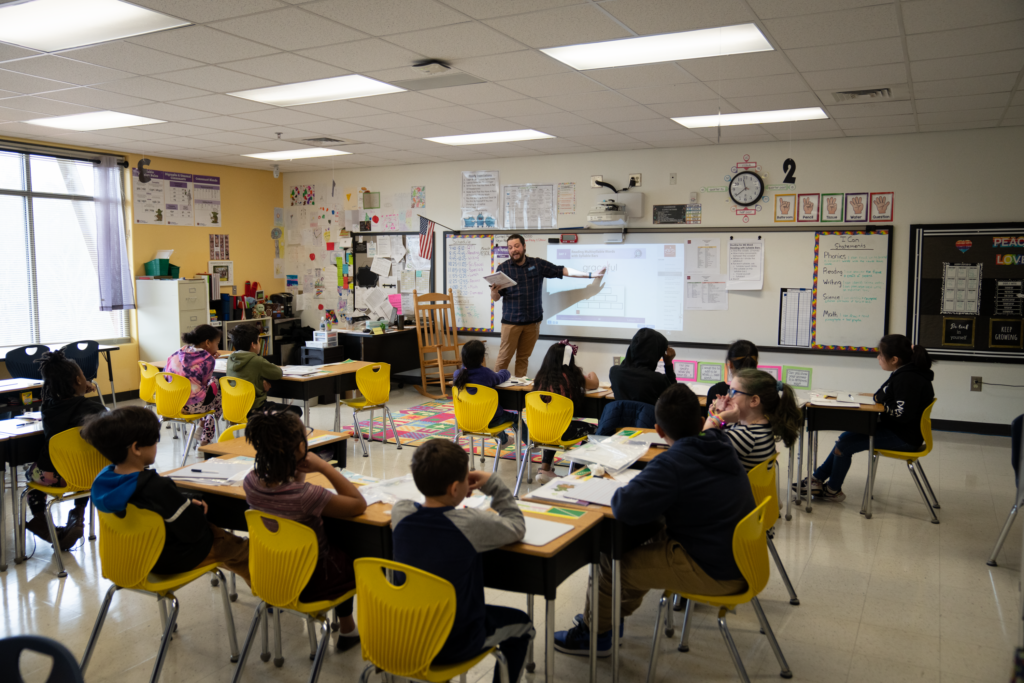 Multisyllable Routine Cards Digital Presentations
Clarify concepts and inspire active learning. These digital presentations are powerful tools in explicit literacy instruction, and allow you to shift seamlessly from classroom to screen-based instruction.
Energize reading enthusiasm. Ready-made digital lessons make your work easier and make learning fun, even for older students.
Access digital header cards, syllable, word, and pseudoword cards, plus word lists, handouts, and answer keys.
Use the wireless remote to advance the digital slides, allowing for movement and interaction around the classroom.
Download pacing guides and assessments. Collect and analyze student progress on day 5 of each lesson.
Reading can be a challenge for older students. A lot of our students who get to these upper grades…start making poor decisions, because they can't do what everyone else can do, yet. When they are finally able to access the…same knowledge [as their classmates] they feel like they're part of the learning community. They start loving reading again.
Laura Robinson, Instructional Coach
---
Vickery Mill Elementary School
Explore outcomes from the field
High-quality, easy-to-implement, fully-prepared lessons and materials mean faster, better results for our school customers and their students. Get to know the efficacy study data.
Read our efficacy studies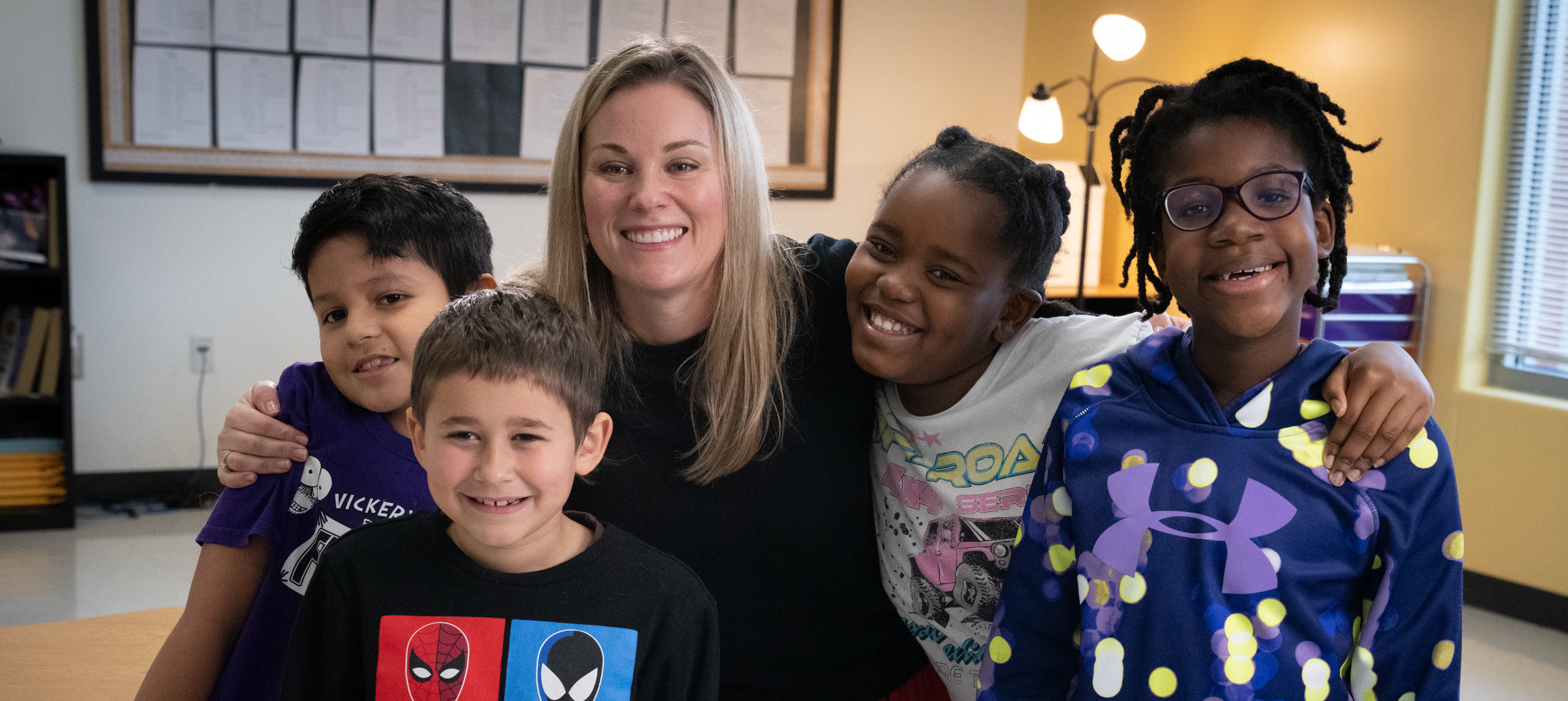 73%
---
increase in fourth graders on or above benchmark in iReady in one year using 95 MSRC
Video
View the cards in action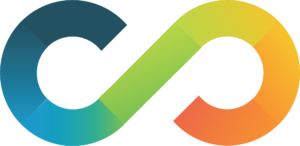 One powerful solution for multi-tier reading instruction
The evidence is consistent and overwhelming: explicit and systematic phonics instruction leads to better outcomes. Our One95 literacy ecosystem combines evidence-based instruction tools, resources, and knowledge into one comprehensive system — proven and trusted to help students master reading fundamentals.
Contact a literacy expert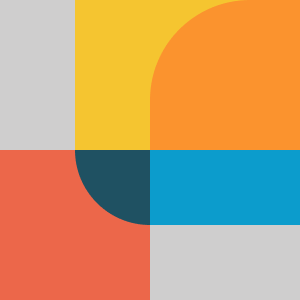 95%
---
or more of students can learn to read with high quality, evidence-based instruction
Discover powerful literacy solutions
Partner with 95 Percent Group to advance literacy in your school or district. Learn how our products and services help teachers develop strong readers.
Request a demo