95 Phonics Core Program® Word Study, Gr. 4-5
Developed in response to customer demand, evidence-based phonics program initially designed for K-3 is now available for grades 4 and 5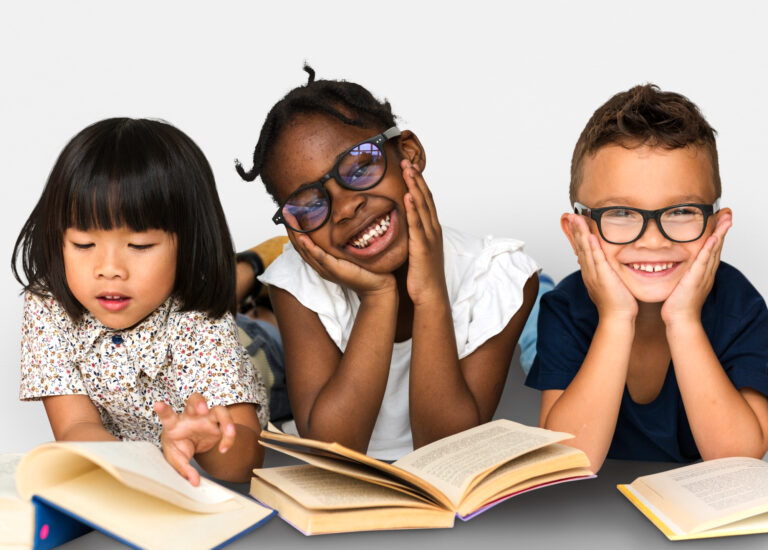 Lincolnshire, Ill. – February 1, 2023 – Today 95 Percent Group LLC, the trusted source for comprehensive, proven literacy solutions, launched 95 Phonics Core Program® Word Study, Grades 4 and 5. The new program extends the evidence-based classroom success of 95 Percent Group's K-3 program, a Tier 1 solution for whole class and small group instruction, supporting explicit, structured literacy instruction. It engages students with informational text and literary passages to help them develop fast and meaningful word recognition and build fluency, comprehension, and confidence. It also includes professional learning and ongoing coaching at the district and building level to support teachers in mastering phonics-based instruction.
Chief Academic Officer for 95 Percent Group Laura Stewart noted that 95 Phonics Core Program Word Study, Grades 4 and 5 is a natural evolution for the company's phonics ecosystem, a cohesive suite of products and professional learning services aligned with the Science of Reading.
"Expanding our phonics ecosystem to support fourth and fifth grade is the direct result of educators asking us for a solution to fill the continued, growing need for explicit Tier 1 phonics and word study skill development beyond the third grade," said Stewart. "This is a unique offering for schools and it is exciting to be able to bring this resource to the classroom to help both struggling and on grade-level students improve their reading and spelling abilities."
As teachers around the country continue to grapple with the impact of the COVID-19 pandemic on learning, recent research underscores the importance of reaching struggling readers beyond third grade. The 2022 National Assessment of Education Progress – the Nation's Report Card – revealed the average fourth-grade reading score was lower than all previous assessment years going back to 2005, dropping back to 1992 levels.
"Research on reading instruction has been very clear for more than 20 years. The 95 Phonics Core Program that 95 Percent Group offers for grades K to 5 is the answer to general education, Tier 1, evidence-based systematic and direct literacy instruction that aligns with research. Our students have made substantial progress using the program," said Lisa Vitale Stanzione, supervisor of K to 5 Special Education and General Education Intervention, Bernards Township School District in Basking Ridge, New Jersey.
Grounded in the Science of Reading, 95 Phonics Core Program Word Study, Grades 4 and 5 is a 30-week curriculum designed for daily 30-minute instruction. It contains easy-to-follow instructional dialogue to support teacher-directed phonics instruction. Through the use of authentic text based on science, social studies and current events, the program focuses on reviewing previously taught skills through word play, which enables students to read multisyllable words in order to meet grade-level expectations. The program's instructional routines include guiding students toward applying word attack strategies such as identifying the 6 Syllable Types and recognizing the morphological structure of words with the express goal of developing reading accuracy, fluency, comprehension, and confidence.
With the original 95 Phonics Core Program for Grades K-3, students practice reading with decodable text that encompasses recently learned phonics skills. Multiple independently conducted research studies have demonstrated that the efficacy of the program meets the criteria for ESSA Level 1 evidence, with students making accelerated literacy progress above and beyond the comparison groups. With the new program for Grades 4 and 5, older students will now be able to continue building their skills with instruction and resources specifically designed to meet their needs. Grades 4 and 5 resources feature print and physical components, including a Teachers' Edition as well as a student workbook with perforated pages. The package also contains a Student Manipulatives Kit for between five and 20 students, which contains a double-sided Morphology Mat, a Morpheme Cards sheet and dry-erase markers for students. There is an option for Early Adopters to access a slate of digital materials including presentation files for each lesson, family support letters in both English and Spanish, spelling lists, and end of unit assessments. In addition, literary passages that are in the student workbooks are also available for download.
About 95 Percent Group
Founded in 2005, 95 Percent Group is an education company whose mission is to help educators identify and address the needs of all readers. Using an approach that is aligned with structured literacy, the company focuses on providing educators with whole-class and small-group literacy solutions as well as developing foundational knowledge about the Science of Reading to deliver evidence and research-based instructional strategies. The company's professional development, diagnostic assessments, skill continua, and explicit instructional materials strengthen MTSS/RTI frameworks and ensure that students receive targeted intervention instruction to close skill gaps.
For additional information on 95 Percent Group, please visit: https://www.95percentgroup.com. To learn more about continued reading instruction for students, read the article, "Students in 4th and 5th Grades Still Need Reading Instruction? Yes they do, and it's critically important."
###