On demand webinar: Maximize Summer School Success
Maximizing Summer School Curriculum to Advance Student Outcomes, Presented live 03.30.22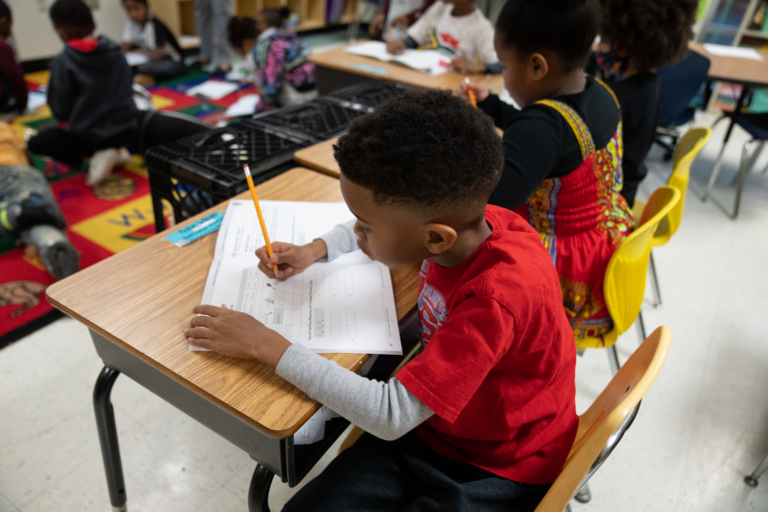 95 K-2 Phonics Summer School research and strategies
In this session, Laura Stewart, Chief Academic Officer, and Joni Maville, Director of Product Development, 95 Percent Group, share evidence and research-based phonics strategies to move all rising K-2 students towards grade-level mastery this summer.
Get a boost of confidence as you prepare to take on your challenging and crucial role during the summer school weeks: identifying student needs and developing lesson plans that effectively address skill gaps. This webinar explains the research supporting explicit summer school literacy instruction.
Covered skills include phonological awareness, letter-sound correspondence, orthographic mapping, reading, and writing. Presenters demonstrate instructional routines from our 95 Booster Bundle™: Summer School 2nd Edition to effectively teach phonemic awareness, sound-spelling mapping, word sorting, word chains, sentence dictation, syllable instruction with gestures, and a process to carry over word learning to passage reading.
Thank you! This was a great presentation. We look forward to adding these instructional practices to our summer program.
This was great! Our district is adopting the 95% Core Phonics this upcoming school year and we couldn't be more excited!
This is amazing and so necessary for the students struggling right now—great presentation. Thank you so much for sharing this information!
Thank you for this webinar, very informative. Just started using the intervention lessons—so great!!